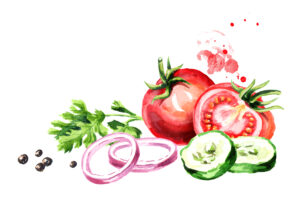 Community Supported Awesome-ness
CSA is a direct-to-consumer food system that builds relationships between farmer and buyer.
You pay for boxes ahead of a season and get them delivered every week. Every farmer does this differently. We are always looking for retail spaces and porch hosts to help spread boxes around our area.
How Does CSA Work?
The CSA model is a member subscription to a share in the farm's production for a season. That member receives fresh weekly harvests on the same day for the duration of their subscription.
You decide on how much your family can use, and buy those weekly shares at the start of each session.
What does it Cost?
Each season will be 10 consecutive weeks
We will ask for any food allergies at the start of your session.
There are currently no substitutes or swaps but we will be looking for a way to make that a possibility in the future.
Members get a private newsletter with recipes, farm activities, special discounts to farm events, and an end-of-year potluck dinner.
Small (4 to 6 items) $26 weekly
Medium (7 to 10 items) $48 weekly
Large (11 to 15 items) $58 weekly
How do I get my items?
Our farm store will have staggered pick up available to keep everyone distanced and healthy.
As we move into markets we will be listing those as destinations for pickup convenience.
We need porch hosts !
If you and some of your neighbors would/could get together for a season (min 5 customers) we would like to give you a free small share for that season to be our "pickup" location. We will deliver the shares labeled and ready to be picked up. We ask your neighbors to stagger their times, again to keep everyone safe.