Our homestead and farming journey started with six baby chicks.

In 2014 we added a group of fancy chicks to our backyard. We were interested in pest control, yard cleanup, and the benefits of fresh eggs. They were our foundation, education, and start to a different life. Three of those ladies still remain in our flock, seven years later. When we say our birds are spoiled we mean it. Chickens can give so much joy and provide an "eggsellent" source of nutrition for your family.
Our hens spend the day in the sunshine. They are not meat birds, and we do not harvest them for eating. Our chickens work hard on the farm. They forage on forest floor, in some of our fields, and the elderly gals spend their time in the "retirement" coop (which is really our backyard) where we can monitor their aging needs carefully.
They just get to do whatever they please.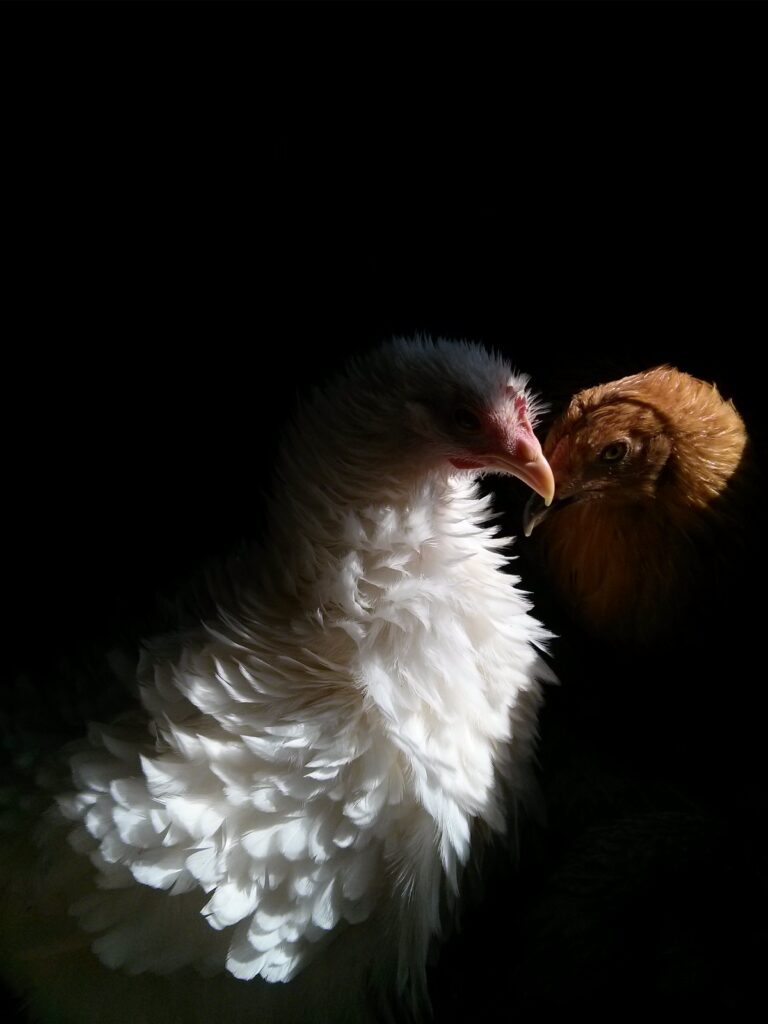 Colorful eggs can be purchased at our farm store when available.
One Dozen Eggs :: $5.00 USD
We hope to be able to offer CSA shares of eggs in the near future, as well as more markets to connect to our community.
Questions:
Do you have eggs all year?
Nope. We do not illuminate the tractors, barn, or housing for our birds, to force them into laying all year.
Is the egg a baby?
No, we hold a Georgia Candlers License and make sure no eggs have been sat on and incubated by a mama hen.

Were these eggs laid today?
Most of our eggs were laid within the same week.

Do I need to wash them?
Yes, please. These come straight out of the nest box and for safe handling you should always rinse your eggs in warm (not hot) water. You do not need soap, and you should not use cold water. Once rinsed, please place them in a bowl or egg box in the refrigerator. Do not place them back in the carton we sent home with you. You may however bring that carton back to the market for recycling and a dollar off your next dozen!